The City of Gosnells is all about community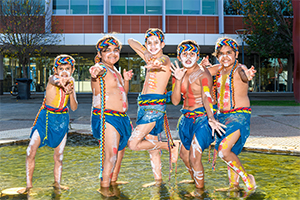 Our vibrant City is an inclusive place for people to work, live and play.
Our vision is to be a vibrant City with strong community identity; a great place to live, work, raise children, visit and invest; a place that encourages a range of lifestyles and opportunities and where the natural environment, cultural diversity and heritage of the City is respected and protected for the enjoyment of future generations.
Our values of teamwork, communication, innovation, customer focus and integrity, guide our behaviour and provide our staff with a roadmap to fulfil the City's vision.